HEAD OF OPERATIONS
Maisie Turner
Maisie is our Head of Operations, having joined in March 2021. She has recently achieved her WSET Diploma with a merit.
When not in the office, she can be found in a spin class at the gym, or out for dinner, as food and fitness are equally important hobbies. She loves travelling to new places and finding local wines to taste whilst there.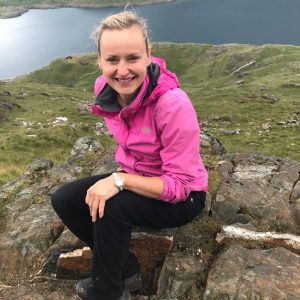 FINANCE
Steph Tomes
Steph joined in September 2022 as our Head of Finance. Her background is in on-line retail and she has a wealth of experience in Finance, Analytics and Marketing.
When not in the office she can be found in the gym, walking the dog or chilling with friends and family. She loves exploring new places across the globe, hunting for fossils in Dorset and hiking in Peak District. She is currently embarking on a journey to learn lots more about wine.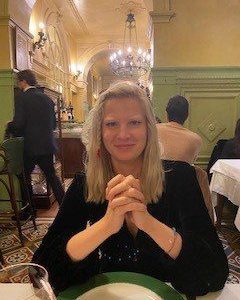 MARKETING AND EVENTS COORDINATOR
Olivia Day
Liv joined us in June 2023. After working in the luxury travel industry, Liv has chosen to pursue her passion for the wine industry and join the team to learn more about the business!
When not in the office, she can be found exploring different food scenes around London. She also loves travelling and her mind is always planning the next trip for her and her friends!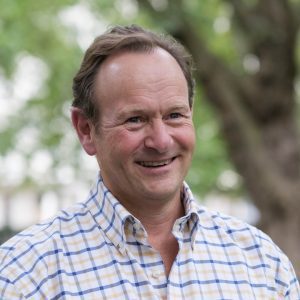 MANAGING DIRECTOR
Rupert Monier-Williams
Whilst Rupert does indeed have an appreciation for prog-rock, admitting in the office that he remains a big fan of Pink Floyd, he finds enjoyment in the outdoors, either fly fishing or nurturing his ever-evolving and much-loved vegetable patch.
Rupert's four-decade journey in wine has seen him through establishing the Henriot champagne brand in the UK, presidency of the Wine Trade Sports Club, client tasting trips across France and Italy, as well as pulling corks on some quite phenomenal and ancient bottles. These varied and distinct experiences are indeed what makes Rupert the ardent wine pundit, however, as with the outdoors, he maintains wine is there simply to be shared and enjoyed.
DIRECTOR
Mark Roberts
Mark spent three years in the London office of John Harvey and Sons, after which he joined Laytons Wine Merchants, followed by a three year stint at Charles Taylor wines.
Mark reputedly has one of the finest tasting palates in the industry and an encyclopaedic knowledge of not only fine wine, but is also curiously passionate about prog-rock bands, all matters sporting and London restaurant openings. A creature of habit, when not in the office you'll likely find Mark at London's newest go-to restaurant or even at a rock concert, ideally at Glastonbury.